Key Features
Immediate results

Significant revenue generation

Simple & easy to use

Minimum client discomfort

Effective use on all skin types, from dark to light skins

Rapid treatment time (3-5 seconds)

Non-invasive

Effectively treats a wide variety of common minor skin conditions

No anesthesia required

Suitable for sensitive skin, thinner skins, and aging skins, as well
IN DEMAND TREATMENTS
The renowned LAMPROBE treats a wide variety of common minor skin conditions
that skin care practitioners see on a daily basis. 
Lamprobe treatments are exceptionally quick (3-5 sec), with instantaneous results.
Only one treatment is required.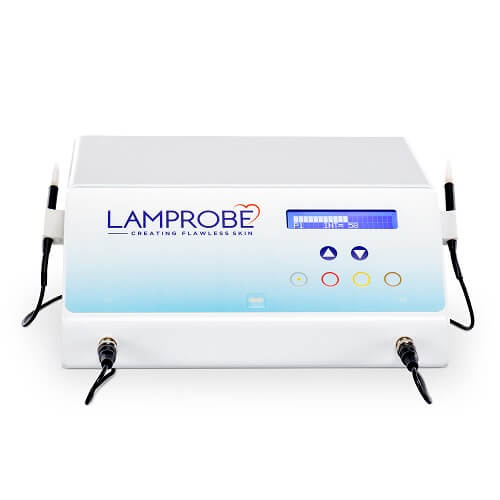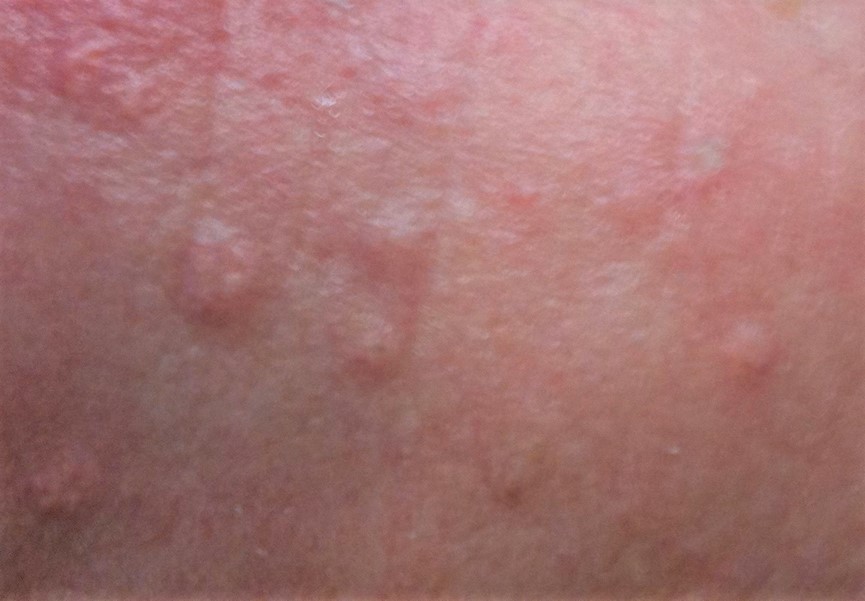 Sebaceous Lesions
Treatments
include
Sebaceous Hyperplasia, Sebaceous Cysts, Clogged Pores, Pustules &
Milia, Cholesterol Deposits
Hyperkeratinized Lesions
Skin conditions like Fibromas, Skin Tags,

Dermatosis Papulosa, Nigra, Seborrheic,




Keratosis, Actinic Keratosis, Senile Warts,




Xanthelasma

can be treated
Vascular Lesions
Treats skin conditions like
Telangiectasia,
Cherry Angiomas, Spider Naevi, Dilated
Capillaries and Raised Angiomas
To learn more about Minor Skin Irregularities™ (MSI), click here
LAMPROBE
Creating Flawless Skin
We are passionate to serve you
The LAMPROBE uniquely assists modern, capable, and skilled skin care practitioners to do their work more effectively and with greater professional satisfaction.
Our Story

The brainchild of Hubert Lam, the LAMPROBE is a landmark innovation that has propelled the esthetics industry into a new phase of client services. Created to service the public's demand for flawless skin. LEARN MORE
LAMPROBE

The LAMPROBE is a unique device that treats many common Minor Skin Irregularities™ that skin therapists encounter on a daily basis. Treatments are non-invasive, delivering instant results in seconds.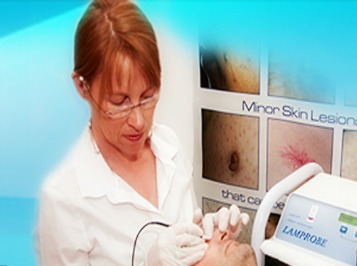 In Your Practice

The LAMPROBE is a proven, unparalleled, and recurring revenue-generator for single-practicing estheticians, as well as larger established skin care clinics and health care facilities. LEARN MORE
Who uses Lamprobe
A wide variety of skin care facilities and professional practitioners use the LAMPROBE in their daily practices every day, delighting and surpassing their clientele's expectations.
DAY SPAS

BEAUTY SALONS

SKIN CARE SALONS

ESTHETICIANS

MEDSPA FACILITES

COSMETIC SURGERY CLINICS
learn more
WHAT OUR CUSTOMERS SAY
We love to hear from our loyal and enthusiastic customers!
I absolutely love it!!. The LAMPROBE has definitely opened up a new way of expanding my business!

- Wendy D of Euro Laser Spa – Purdy, NY

Several years ago, I purchased LAMPROBE which turned to be very important tool in my spa. Clients are extremely happy and coming back for more treatments. I will recommend to all spa owners to purchase the LAMPROBE!

- Elizabeth D of Elizabeth European Skin Care – Forest Hills, NY

Love the equipment using it for 10 years and making a lot of money!!!

- Emma S of Beauty Secret Skincare For Life – Forest Hills, NY

- Nancy M of SBW Day Spa – Miami, FL

I Love my LAMPROBE it makes getting rid of milia so quick and easy. I couldn't be imaging using anything else!

- Raquel P of Laser Cosmetic Center – Foxborough, MA

I have been using the LAMPROBE for about 8 years and I am impressed with the results!

- Sandura S of Sandura's Skin Oasis – Las Vegas, NV

This machine has been a great asset to my practice. Clients are very happy with the results of their treatments!

- Charonne B of Vienna Family Medicine – Vienna, VA

I love my LAMPROBE so much. It has allowed me to improve the appearance of my clients as well as improve their confidence.

- Debra P of Debra M Peace LLC – Grand Junction, CO

We love our LAMPROBE!   We have been able to change client's appearance.   It has been amazing machine for our spa to make profits.

If you don't have the LAMPROBE you are missing the boat!

- Sherry W of SW Skincare & Cosmetics – Amsterdam, NY

I call it the "Magic "machine!   It can service multiple skin irregularities. LAMPROBE does exactly what it says it does which gives me the confidence to recommend service to patient of all ages!

- Cindy C. of CMC Medi Spa – Aiea, HI

Our client love the fast results and that changes everything! The LAMPROBE  has bee and still is my money maker!

- Carol D. of Duncan Noble Spa – Las Cruces, NM

I recommend all spa owners to purchase the LAMPROBE!

- Elizabeth D. of Elizabeth European Skin Care – Forest Hills, NY

I am completely happy and would recommend anyone to purchase this equipment!

- Grace A. of Permanent Cosmetics by Grace – Valley Stream, NY

l opened my med spa almost two years ago, and the LAMPROBE has by far been the most effective tool for growing my business. The vast types of skin issue it can treat simply sets you apart from other spas. My absolute favorite is when a client calls to thank me for fixing their skin issue that others haven't been able to do. lt is  an amazing feeling!

- Heidi A of Vibrant Med Spa – Round Rock – TX

I have owned my LAMPROBE for almost ten years and I cannot imagine practicing skin care without it. It is a "miracle" tool that easily, safely and quickly removes unsightly fibrous tissues, capillaries, keratosis and more, with little downtime and no side effects. It is safe to assume that everyone has something that the LAMPROBE can remove! It is one of the best made machines in the skin care industry and it will serve the skin care professional and her (his) clients for years to come!

- Penelope H of Skin Sync-Wakefeild, MA