Pat Lam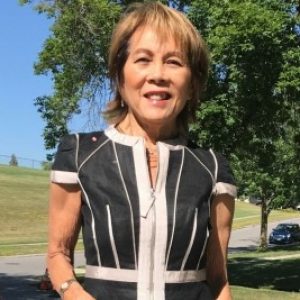 Pat Lam
Pat Lam, B.sc, Hons. is a Board Certified Anti-Aging Health Practitioner (American Academy of Anti-Aging Medicine). As an international educator, she has lectured at several national and international Cidesco congresses throughout the world. Together with her late husband, Hubert Lam, they established one of the first Cidesco schools in Canada, the internationally known Lam School of Advanced Esthetics. She was the Vice Principal of the school as well as the Vice President of Skin Care Consultants in Toronto, Canada.
As an international Cidesco Examiner and a Cidesco Gold Medal Winner, she has authored numerous articles for trade magazines in North America. With a background in fitness, aerobics, yoga and personal training, she has used her passion for health and wellness to develop educational tools, books and DVDs to enhance the education of esthetic professionals throughout the world. Pat has won numerous awards throughout her career of 45 years. She is the CEO of Skin Care Consultants, President of Cidesco Canada and together with her late husband, Hubert Lam, were both honored with the Crystal Legends Award in 2011.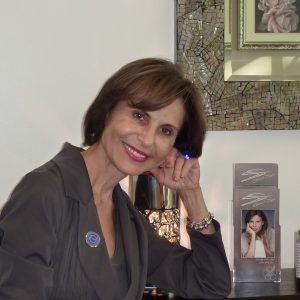 Penelope Hoffman
Penelope is a licensed Clinical Aesthetician, Certified Medical Laser Professional, NCEA National  Certified and CIDESCO Diplomat.  She is also a Member of Society of Dermatology of Skin Care Specialists (SDSS), Member of  The Canadian Society of Professional Skin Care Specialists, founder and CEO of SkinSync Clinical Spa. Penelope's  knowledge and expertise, spanning over the course of 22 years is fueled by her love and passion for the science of healthy and beautiful skin. As a highly qualified skin care professional she specializes in creating quality system controls that have contributed to media recognition and endorsement by publications such as the Best of Boston and the Boston Globe.
As a consultant and in her own clinical spa; she designs, plans and implements systematic and synergistic approaches to skin care.  She is committed to raising the standards in the skin care idustry.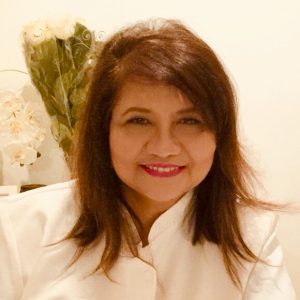 Glenora Frayna 
Glenora is a highly skilled skin therapist who has been active in the beauty industry for over 35 years.  She is a member of  the Advisory Board  of Estelle Skin Care and Spa Institute and has also worked with world skin care specialists such as Dr. Peter Pugliese M.D.
Glenora is passionate in helping people look and feel their best.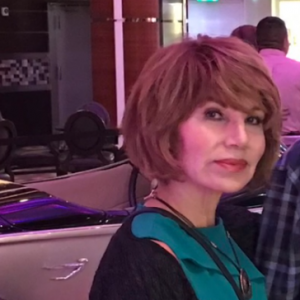 Gloria Pejman
For over 42 years, Gloria Pejman has been practicing as a prominent aesthetician.  Her passion for skin care developed into a career when she completed Esthetics school in 1973.  As one of the earliest adopters of the LAMPROBE years ago, Gloria is one of our most experienced LAMPROBE practitioners.
Gloria feels that educating clients on their skin is essential to her role as skin care therapist, a profession she enyoys and is proud of.   She is also finds great fulfillment in training other skin care professionals on the LAMPROBE and helping them to expand and refine their skills in this area.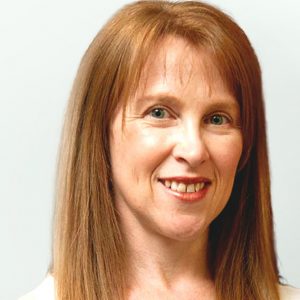 Janine Thomson 
Janine Thomson (Walsh) studied at Wits Technikon in the late 1980's and obtained a 3 year National Diploma in Somatology. She lectured at Wits Technikon in the Somatology Department and has served on the SAAHSP Board (South African Association of Health and Skincare Professionals).
Janine has worked in the Skin industry since 1991 and has had her own practice, The Skin and Body Clinic, in Johannesburg, since 1993. Janine has always kept up to date with the latest technology in the Beauty and Aesthetic industry and is a hands-on therapist performing Medical Aesthetics treatments from IPL, Chemical Peels, Derma rolling, Bio-Skin Jetting to LAMPROBE for the removal of minor skin lesions in her practice. Janine was awarded Sole Agency for the distribution and training of the LAMPROBE in 2011 for Southern Africa.
Janine offers comprehensive courses on the recognition and removal of skin lesions for BTech university students, semiologists, nurses and aesthetic doctors. Janine also offers courses on micro-needling and electrolysis. Courses have been approved by SAAHSP and the Wits Health Consortium.