LAMPROBE
Quickly and effectively treats a wide variety of Minor Skin Irregularities™. Radio, high frequency technology. Non-invasive and precise with instantaneous results.
EFFECTIVE TREATMENT OF:
Telangiectasia
Cholesterol Deposits
Milia
Cherry Angiomas
Spider Naevi
Clogged Pores
Skin Tags
Fibromas
Acne Pimples
Keratoses
LAMPROBE BENEFITS
Immediate results
Rapid treatment time (3-5 seconds)
Significant revenue generation
Non-invasive
Simple & easy to use
Effectively treats a wide variety of common minor skin conditions
Minimum client discomfort
No anesthesia required
Effective use on all skin types, from dark to light skins
Suitable for sensitive skin, thinner skins, and aging skins, as well
AWARD WINNING INDUSTRY RECOGNITION!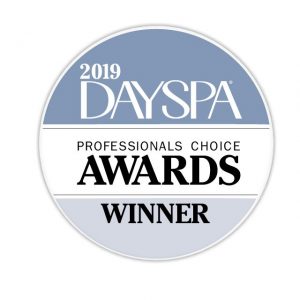 LAMPROBE
MULTIPLE BENEFITS
The renowned LAMPROBE has become exceptionally popular amongst skin care practitioners – from licensed estheticians to medical aesthetic professionals – for the same universal reasons.
The LAMPROBE treats common minor skin conditions, on the surface of the skin, that skin care practitioners see on a daily basis.
The LAMPROBE treats these superficial common irregularities NON-invasively and extremely rapidly (3-5 sec), without the need of anesthesia.
The LAMPROBE delivers instantaneous results, in one treatment only.
The LAMPROBE works effectively on all Fitzpatrick skin types, across all skin tones and ethnicities.
The LAMPROBE is a proven, unparalleled, and recurring revenue-generator for single-practicing practitioners, as well as larger established facilities.
The LAMPROBE uniquely assists modern, capable, and skilled skin care practitioners to do their work more effectively and with greater professional satisfaction.
The LAMPROBE enables professional skin care practitioners to successfully service increasing client demands regarding minor superficial, but perhaps personally bothersome, esthetic-oriented skin conditions.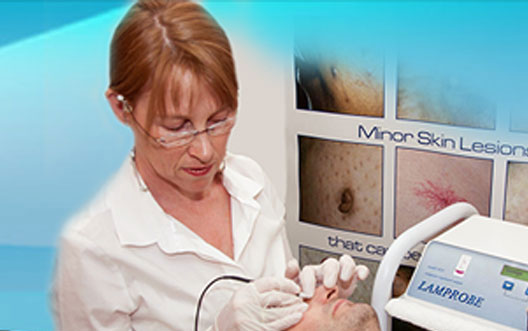 RAPID TREATMENT WITH INSTANTANEOUS RESULTS
The LAMPROBE is a unique instrument for the effective treatment of a wide range of common minor skin irregularities™. LAMPROBE treatments are exceptionally quick (3-5 seconds), with instantaneous results, in one treatment only.
Skin conditions effectively treated by the LAMPROBE include: telangiectasia, milia, cholesterol deposits, clogged pores, cherry angiomas, spider naevi, skin tags, fibromas, pimples and acne.
NON-INVASIVE WITH MINIMUM DISCOMFORT
The astounding LAMPROBE, developed by Hubert Lam, uses radio frequency technology to treat minor skin abnormalities, without penetrating the skin's surface.
The discomfort level experienced by the client is tolerable, with the sensation produced feeling much like a tight pinch to the skin. Sensitive skins, thin skins, and aging skins can also be comfortably treated and intensity settings can adjust easily. No anesthesia is required.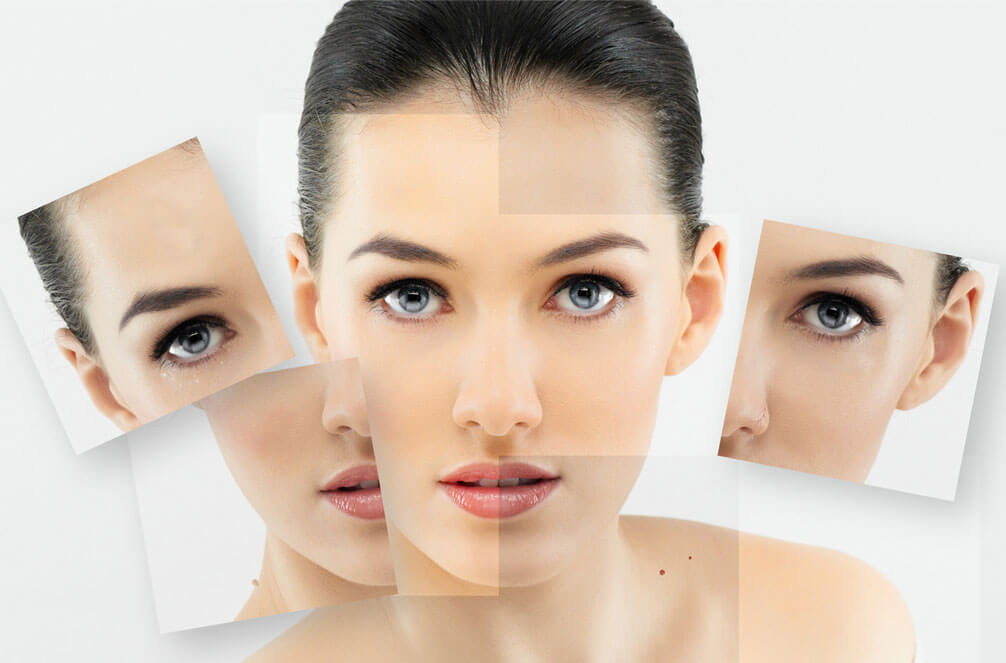 VALUE-ADDED, REVENUE-ENHANCING SERVICE
LAMPROBE services are generally offered by practitioners as a facultative, add-on service during standard skin care treatments or as a stand-alone service. As an add-on service, practitioners particularly appreciate that LAMPROBE treatments are so rapid that they generally do not lengthen the duration of a client's regular treatment session. LAMPROBE treatments are normally priced between $30-$150, per irregularity.
For over 10 years, the LAMPROBE has continued to develop an incredibly enthusiastic, fervently loyal, and exceptionally dedicated user base.
These skilled, professional skin care practitioners use the LAMPROBE on a regular basis to notably improve both the span and quality of the services they offer, while at the same time increasing the revenue they earn.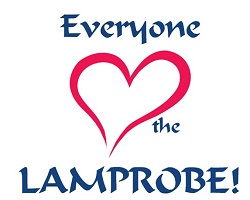 WHAT OUR CUSTOMERS SAY
We love to hear from our loyal and enthusiastic customers!
Wendy D of Euro Laser Spa – Purdy, NY
Wendy D of Euro Laser Spa – Purdy, NY
Elizabeth D of Elizabeth European Skin Care – Forest Hills, NY
Elizabeth D of Elizabeth European Skin Care – Forest Hills, NY
Emma S of Beauty Secret Skincare For Life – Forest Hills, NY
Emma S of Beauty Secret Skincare For Life – Forest Hills, NY
Nancy M of SBW Day Spa – Miami, FL
Nancy M of SBW Day Spa – Miami, FL
Raquel P of Laser Cosmetic Center – Foxborough, MA
Raquel P of Laser Cosmetic Center – Foxborough, MA
Sandura S of Sandura's Skin Oasis – Las Vegas, NV
Sandura S of Sandura's Skin Oasis – Las Vegas, NV
Charonne B of Vienna Family Medicine – Vienna, VA
Charonne B of Vienna Family Medicine – Vienna, VA
Debra P of Debra M Peace LLC – Grand Junction, CO
Debra P of Debra M Peace LLC – Grand Junction, CO
Sherry W of SW Skincare & Cosmetics – Amsterdam, NY
Sherry W of SW Skincare & Cosmetics – Amsterdam, NY
Cindy C. of CMC Medi Spa – Aiea, HI
Cindy C. of CMC Medi Spa – Aiea, HI
Carol D. of Duncan Noble Spa – Las Cruces, NM
Carol D. of Duncan Noble Spa – Las Cruces, NM
Elizabeth D. of Elizabeth European Skin Care – Forest Hills, NY
Elizabeth D. of Elizabeth European Skin Care – Forest Hills, NY
Grace A. of Permanent Cosmetics by Grace – Valley Stream, NY
Grace A. of Permanent Cosmetics by Grace – Valley Stream, NY
Heidi A of Vibrant Med Spa – Round Rock – TX
Heidi A of Vibrant Med Spa – Round Rock – TX
Penelope H of Skin Sync-Wakefeild, MA
- Penelope H of Skin Sync- Wakefeild, MA
LAMPROBE UNIT
Foot Pedal
Saucer
Probe Holder
Tweezers
Witch Hazel
Sharps Container (sanitary probe disposal)
STARTER SET OF SUPPLIES
012 Probes (50)
Bar Probes (50)
Telangiectasia Probes (50)
Tag Probes (50)
SUPPORT
Promotional Poster

(

12×18 cm)
Instruction Manual 
Textbook: Recognition & Treatment of Minor Skin Irregularities™
5 Year Warranty (Manufactured in the US)
INSTRUCTIONAL
Comprehensive Professional Training (On-site, at your facility)
Official Training Certificate, upon completion of training session