Who uses the LAMPROBE ?
A wide variety of skin care facilities and professional practitioners use the LAMPROBE in their daily practices every day, delighting and surpassing their clientele's expectations.
DAY SPAS

BEAUTY SALONS

SKIN CARE SALONS

ESTHETICIANS

MEDSPA FACILITES

COSMETIC SURGERY CLINICS
The LAMPROBE in your Daily Practice
The LAMPROBE has become a valued device for esthetic and medical skin care practices alike, enabling professional skin care practitioners to impact and uplift their clients' lives, while also significantly increasing their daily business income and revenues.
Used daily by sole practitioner estheticians, skin care clinics, day spa, medi-spas, and health care centers, and medical facilities. The  LAMPROBE enhances the clients' self-esteem while uplifting their confidence in flawless looking skin.
LAMPROBE treatments can be offered to clients as stand-alone treatments, or as an add-on service to a standard treatments such as a facial or body treatment.
LAMPROBE treatment prices range in price from $35-$100,per irregularity.
More specialized treatments, specifically around the eye, are charged at $300+. Treatment time lasts only seconds, with a minimal variable cost.
LAMPROBE treatments are not only exceptionally effective, they are exceptionally profitable as well.
This is what you can be earning TODAY,
with your LAMPROBE equipment!   Averages based on a Solo Practitioner, performing only 4 LAMPROBE treatments per day.
Average LAMPROBE treatment price, per irregularity: $30 – $100
LAMPROBE income, per month : $ 2,400 – $ 8,000
LAMPROBE income, per year : $ 28,800 – $ 96,000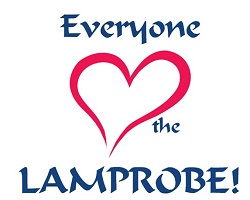 WHAT OUR CUSTOMERS SAY
Our enthusiastic customers value and appreciate their LAMPROBE!
I love it, quickest money to be made!
- Becky D. of Skin Zone RX – McKinney, TX
The LAMPROBE has been the best investment ever! Results are instant and clients are super happy! Easy to use and I can improve my clients skin appearance-I love it!
- Lidia D. of Lidia's European Beauty – Addison, TX